Travel Sketch-A-Day!
Open media in modal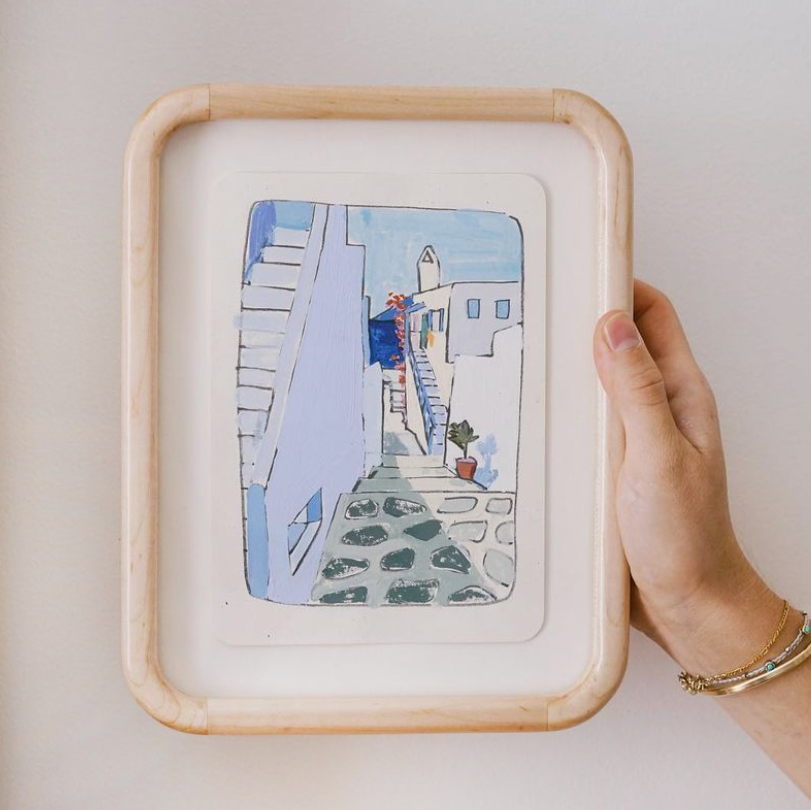 5"x7" // 7.5" x 9.75" framed
I'm traveling this summer to a few different places and will be sketching along the way! Each day, I will create a sketch wherever I am. Upon my return at the end of June, we will ship out the coordinating sketch to the location + day you chose - a fun surprise!
The Itinerary: 4 days in Paris, 11 days in the Greek Isles, 3 days in Venice, 6 days in Sicily, 5 days in Cornwall and a Harry Styles Concert!
Acrylic, pencil and pastel on recycled french paper with an optional rounded maple wood frame (see pictured)
This piece will be hand signed by Blakely. All pieces are shipped via UPS from Charleston, SC. Free shipping in the US, additional costs for shipping internationally.